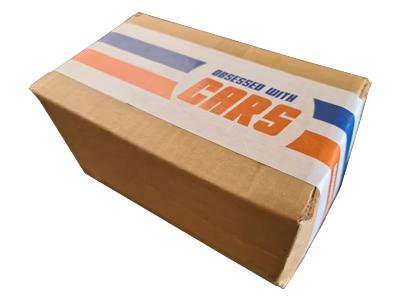 Delivery
All 'In Stock' orders that are received before 2pm, should be despatched from our warehouse within 1 working day via Royal Mail, subject to security checks and payment clearances.
Our standard UK delivery service is a 3-5 day working service. International orders are typically 5-7 working days but may take longer depending upon the destination. A despatch email is sent when parcels leave our warehouse.
If there is going to be a delay for any reason we will let you know. All quoted delivery times are based on standard working days i.e. Mon - Fri (excluding public holidays etc).
All of our items are in stock awaiting despatch unless a pre-order message is shown below the item's description.
Authorising orders
When you place an order on our website please make sure that your billing address is the address your credit/debit card is registered to. Your card authorisation process is checked against your billing address and if it is not correct your card will be declined and your order delayed until we receive the correct details from you. Please note that due to security reasons, if you are a new customer placing your first order on our site, it must be despatched to your credit card billing address (the address assigned to your credit card used for payment).